Mercedes. BMW. Lexus. They're sleek, fast, beautiful, comfortable…and expensive. Who has $40k-$111k to spend on a car? Much love and respect (and a little envy) to those that do. For the rest of us, gotta buy used. Here's how you buy a car you can't afford, for $10,000.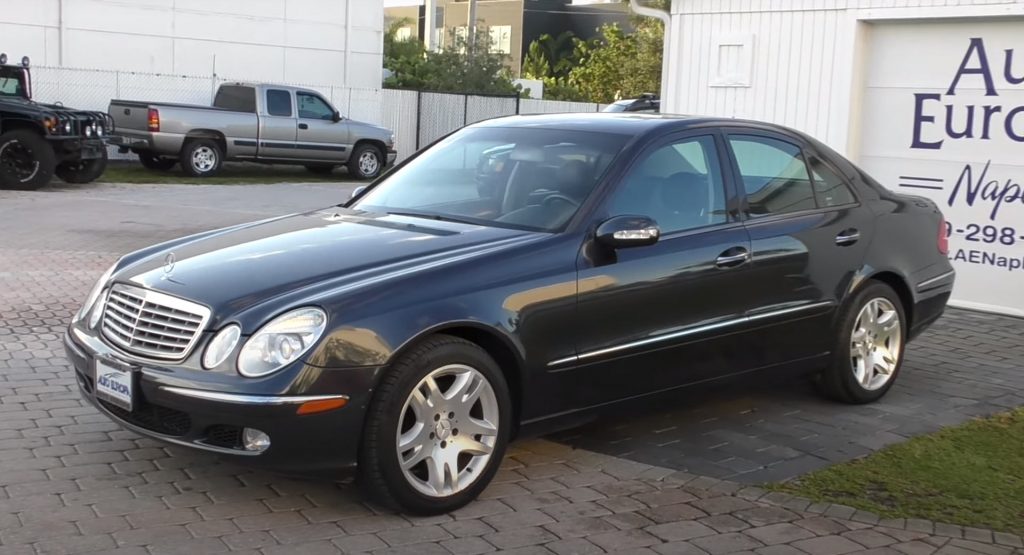 If you get an old raggedy luxury car, you're going to have to do the work to get and keep it running. If it's your only car, consider that you need to drive it. Can you trust it to run? When you're looking to buy a car for $10k, you can have luxury car, but it's a tradeoff. Do you want a lux car you work on? Ultimately, it's your choice. Do you wanna work hard? We have an engine replacement course. Let's look at how you could make a Mercedes, BMW, or Lexus work for you with a $10,000 budget.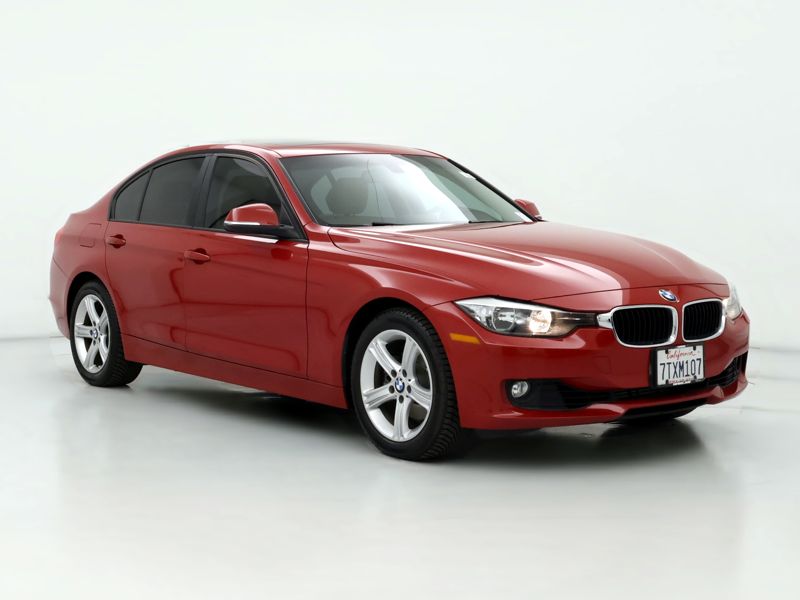 What do I mean by luxury vehicle?
A luxury car looks good on the outside, and is more comfortable than the average car. Here are some of their characteristics:
high-end features that go above and beyond average necessities*
better performance
lavish interiors
latest safety and tech
*Features that go above and beyond include:
silver plated champaign flutes and massage programs
granite trim
fragrance/scent system
bounce mode—to help get the car unstuck in sticky situations
fancy clocks
refrigerators
soft close doors
hand stitched leather seats
---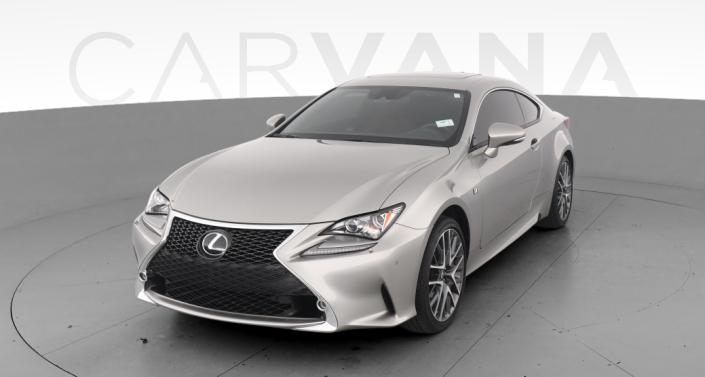 Examples
There are many cars that would be considered luxury. We chose three different cars for this article. You can choose what you like. We are looking at a Mercedes Benz, a BMW 5 series, and a Lexus ES.
These are all foreign cars, so there are some things to consider when buying them. They need special tools, parts, and manuals. You can order all these online, but they are expensive, and take a while to ship. Be especially careful in ordering parts, because the wrong part will have to be shipped back, and then you're waiting even longer to fix your car.
How to find your $10,000 luxury car
You can shop for cars on various websites: Craigslist, (which is local), Carfax, Autotempest, and eBay Motors. We looked for Mercs, BMWs, and Lexus on the various sites.
Mercedes
| | | | |
| --- | --- | --- | --- |
| Website | Year | Mileage | Price |
| Craigslist | 2013 | 74,000 | $8890 |
| | 2009 | 128,475 | $9900 |
| | 2004 | 149,000 | $4450 |
| Carfax | 1995 | 117,491 | $8900 |
| | 2011 | 167,440 | $9995 |
| AutoTempest | 2009 | 193,412 | $6770 |
| eBay | 2004 | 96,218 | $4310 |
Mercedes Benz's found on various websites
Check to see that the reserve is met to determine prices on eBay motors.
BMW
| | | | |
| --- | --- | --- | --- |
| Website | Year | Mileage | Price |
| Craigslist | 2007 | 124,000 | $5555 |
| Carfax | 2008 | 105,555 | $9995 |
| eBay | 2011 | 200,000 | $3000 |
| | 2013 | 71,694 | $8700 |
| AutoTempest | 2008 | 84,209 | $6999 |
BMW's found on various websites
Note that eBay lists starting and current bids, so you can't be sure how much the car will ultimately cost, unless they also list the reserve price. Keep an eye out for this.
Lexus
| | | | |
| --- | --- | --- | --- |
| Website | Year | Mileage | Price |
| Craigslist | 2008 | 123,000 | $9995 |
| Carfax | 2005 | 115,220 | $8700 |
| AutoTempest | 2010 | 174,333 | $8900 |
| eBay | 2007 | 169,471 | $6500 |
| | 2016 | 61,707 | $6203.27 |
Lexus's found on various websites
Pick 2
So now comes the choice. You have 3 criteria:
mileage
luxury features
does it run?
Pick 2.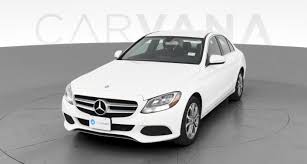 Let's look at 4 Mercedes-Benzes from our 4 car stores:
1. We found a 2000 S-Class on Craigslist. Its mileage was 85,820 miles. Its condition is described as excellent, "Like new". It had 3 drivers during its lifetime. Its price: $8995,820 miles is a lot, but you must take other things into consideration. 1. The car is 22 years old. That averages to 3900 miles a year. That's a low mileage. So, if we are to believe its report, this car has good mileage, and is in good condition. But, being 22 years old, its luxury features are old at best. So which two would sell this car? (note: you'd definitely need to drive and check this one out for yourself. Ppl do sneaky things to reset odometers, for example, and make sure that their standard of like new matches yours. (check to see what standards go into an excellent/like new rating)
2. Carfax is selling a 2005 Mercedes C-class for $6000. It has 110,460 miles* on the odometer. It is considered in good condition, which means it runs. It also has luxury features such as heated leather front seats and mirrors. *Here's the thing: Carfax prepares free reports for the cars it lists, and on the report, it said that the car had been driven over 120,000 miles, but the odometer reads $110,460 miles? So that's definitely something to ask about if you're interested in this car. Carfax also prepares reports for cars sold on a different site, but these reports start at $39.99 fora basic one. This car runs, and it has luxury features. It also has high mileage. So your pick 2 would be: it runs; it has features.
3. Autotempest turned up a 2013 Mercedes C-class car for $8490
This car has 142,000 miles on it. It lists sporty chairs, a moon roof, heated leather seats (check and read its features) among its luxury features. So here's another car with many miles, luxury features, that is running. Easy choice on the pick 2.
4. eBay Motors lists a 2008 Mercedes C-class car. It is in an auction that ends on 2/13, and the current bid is $4,550. It has 114, 648 miles. Then, when it comes to its description, there's a problem. The title is clean. (find out the condition rankings on titles). It says that it drives and shifts fine, and the heat and A/C work. And: the glove box door is broken, and there are black streaks on the front bumper, and a rip in driver's seat. 1. miles are slightly high 2. it runs 3. it needs cosmetic work, especially inside. Which two would you pick on this one?
Impressions
Craigslist, being a local source will make it easier for you to see the car in person fast. Of course, you can shop online for any city's eBay. I searched in a large city, because there was nothing available in my area, for example.
Since Carfax will prepare a report on any car, but only gives you the information for free on their site, you might be able to find the most information on this site.
eBay might provide the most discount, but it is a gamble, since you're bidding against others. Also note that eBay tells you that there is a $98 dealer fee +a $25 title fee in addition to the winning bid.
Autotempest lists cars from multiple sellers, so it will give you a good overview of what is available.
Now, there are repairs, and there are REPAIRS
Say you picked a car based on it being a running car, and find you must repair it anyway. You need to assess your car for necessary repairs.
Minor repairs are inexpensive and easy things, like replacing the battery, new light bulbs, needing an oil change, and fixing the brakes.
Modest repairs: These include replacing the power steering, alternator and radiator, new tie rods, brake lines, and calipers.
Major repairs: These would be more expensive and difficult repairs. They include: a new transmission, a new engine, and major electrical fixes, which require complex diagnostics to track them down. An engine replacement also requires a new engine, which is costly for a luxury vehicle. A new engine runs around $12,000, and rebuilding your old one would cost $8,000, (not including installation or removal). These are things to consider, especially if one of your non-negotiables is a $10,000 budget.
What kind of car should you buy?
Get something popular among the rebuild, car mod enthusiasts. Say you tried to go with a rare, exotic car to save money, or so you're not competing with everyone else for a popular car. Then you can't find any repair parts, so you'd have to take your car to the dealership. And say they don't feel like working on that kind of car, and charge you a premium to fix your car? You'd have been better off buying a more popular car among the rebuilding crowd. Then there would be plenty of parts, tools, and common expertise around to help you with your car.
Is it possible to keep a car you can't afford?
It seems like luxury cars are expensive whether you buy them new or used. If you can't afford to maintain them, then you can't afford them, even at a bargain. You can save money on these cars, but you have to be very careful what you buy. You must search and search and search. In your research, learn what those cars' common problems are. If the seller doesn't mention that they've replaced or repaired the common problems, they know what it's worth.
If you inspect a car that hasn't had the common problem fixed, you've found a gem! Buy it, take it home, fix those common problems, and you've got a good car.